Using recordings from mobile phones, body cameras, and CCTV for social science research
Camcorders, mobile phone cameras, and even drones are used to film and photograph social life. Together with the proliferation of public space under video surveillance, this development produces a large and ever-expanding pool of visual data.
The way people use the Internet for sharing experiences makes many of these data easily accessible. For example, on YouTube more than three hundred hours of footage are uploaded every minute, many documenting real-life social situations and interactions.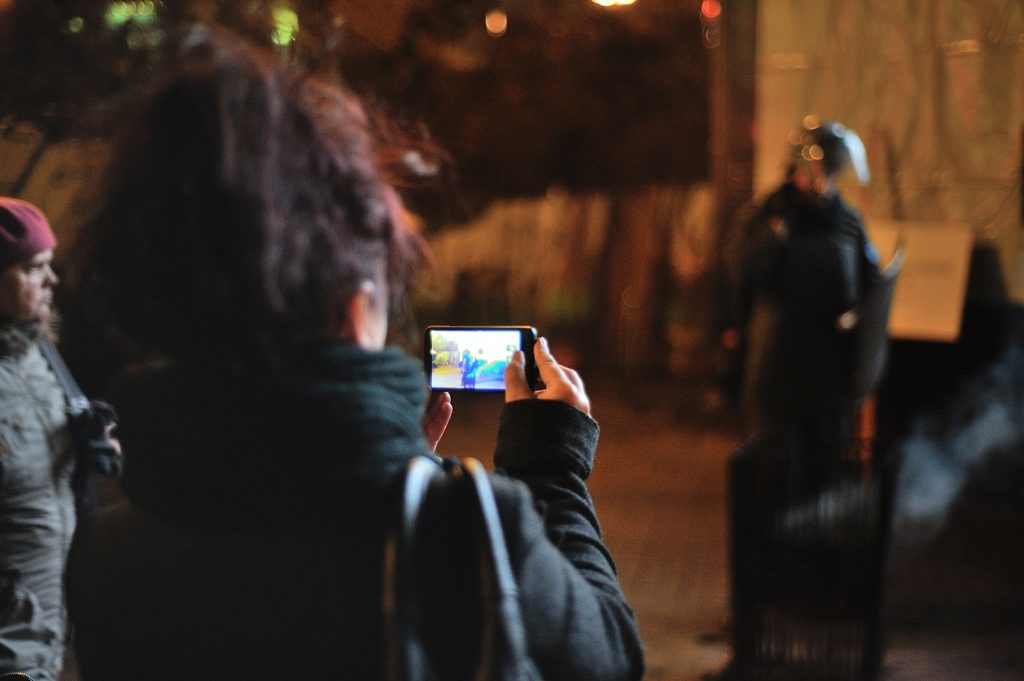 Photo by Kuba Bożanowski is licensed as CC 2.0
Since the early 2000s, social science researchers have developed new ways to use such data to study dynamics of social life. They trace situations or events step-by-step to explain a outcomes such as violence, mass panics, or team work emergency rooms. To do so, they focus on aspects such as peoples' interactions, movements, fields of vision, exchanges of glances or gestures, and actors' facial expressions and body postures. We have combined related approaches and insights from applied research into a methodological framework for conducting such analyses, labeled Video Data Analysis (VDA).
This website aims to be a platform and resource for practitioners of VDA as well as those interested in the use of video data for social science analysis.